So you've made the decision to begin training and learning more about MMA. Maybe you're dreaming of one day competing as a full-fledged professional. Maybe you're just looking to get out of the house and get in shape. Whatever the case, you'll need to invest in some good equipment.
If you're asking yourself: "What equipment do I need for MMA?", you've come to the right place. Quality, durable gear is essential to success in the cage or on the mat. Quality equipment ensures protection and improves performance at the highest level.
Like legendary football coach Vince Lombardi famously said, "Practice does not make perfect; only perfect practice makes perfect." That's why you need durable, well-designed gear that stands up to the most demanding practice.
Revgear, the original California fight sports brand, is a leading innovator and supplier of quality martial arts equipment. Here's a list of some of their best MMA gear that will be essential to your success in MMA.
Training Gloves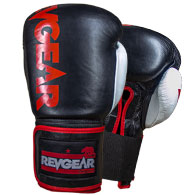 If you're starting out in MMA and asking yourself, "what equipment do I need for MMA," you'll probably want to pick up a pair of sparring gloves first.
Specialized MMA training gloves, protect both you and your sparring partners from unnecessary injuries. Make sure the gloves you choose are made of durable leather with a snug fit that allows for a tight grip and a more effective training.
Shin Guards
Anybody involved in MMA is going to get shaken up; learning how to get back up afteryou've been taken down is a defining aspect of the sport. Cuts and bruises heal, but they shouldn't keep you from bringing your all to every session at the gym. When you're asking yourself what equipment do I need for MMA training and sparring, you need to pad up to avoid useless injuries that can keep you from peak performance on match day.
A pair of Defender Gel Shin Guards made with high performance RAM-Force™ technology padding and anti shock Rev-Tech Gel™ will keep your legs from bruising and swelling after intense training sessions.
These high quality shin guards are among the best MMA gear because they also have a pre-curved ContouR Profile, which means there is no need to try them on and break them in at home. They're fitted with a diametric strap system to prevent any slippage while you're on the mat.
Groin & Abdomen Protection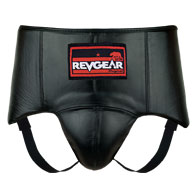 While you and your opponent certainly don't intend on taking any cheap shots, it's important to protect yourself against the unexpected.
It's important to invest in a durable groin and abdomen protector to provide the most effective protection for one of the most sensitive areas of the body. Our quality groin protectors feature a special curved and elastic waistband that fits snuggly and can handle any range of motion.
MMA Shorts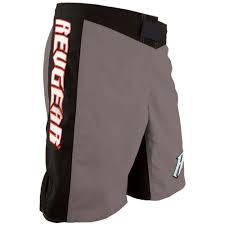 The question of what equipment do I need for MMA involves way more than just protection. You may never have even been in the cage, but if you've seen one you know: range of motion is everything. You've got to be able to use your arms, head and especially your legs, at every angle possible, and nothing should hold you back.
A pair of Spartan Pro III Shorts features 2-way stretch fabric built into the body and a 4-way stretch inseam, making these shorts perfect for training, sparring, or competing. After all, even the best MMA gear is only effective if it's complementing quality MMA apparel.
A Good Mouth Guard
A professional mouth guard and case is mandatory to protect yourself against cracked and broken teeth, which can
be painful, permanent and expensive to fix. Make sure you choose a mouth guard made from heavy duty, durable plastic and can be molded for a custom fit. This will make for a more comfortable experience while at the same time helping to properly absorb and disperse the shock of punches and kicks to the face and head.
When it comes to the equipment you need for MMA, the most important thing to keep in mind is investing in quality. MMA can be an incredibly rewarding sport, but if you're not using the best MMA gear during your training, you're likely not maximizing the efficiency of your workouts and, worse, possibly opening yourself up to potential injury. Get the gear you need and start your MMA journey today.
---
Carl Turner is a personal trainer and freelance lifestyle writer from Los Angeles, California. With over 10 years of experience, he has trained many clients and has helped them to reach their personal fitness goals. During his free time, he enjoys kayaking, hiking, and reading.