Originally posted by MMA Explosion on March 15, 2011 by Ted Czech.
Revgear has been a force in the sport for more than a decade now, and although they got their start on the west coast, they've sponsored events here in Pennsylvania and elsewhere on the east coast. I had the opportunity recently to interview Revgear head honcho Paul Reavlin, so here's what I learned:
When Paul Reavlin graduated from college in the early 1990s, he quickly settled into a job as an accountant, but at he same time, he was a martial arts junkie, and began taking classes in the reality-based martial art of Krav Maga.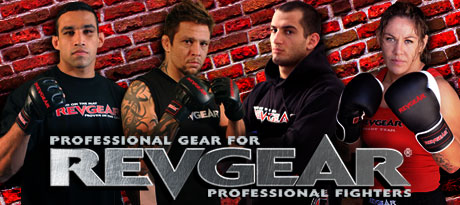 Then came an eipiphany. "We were a little frustrated with the equipment we were using," he said of his training partners. They wanted equipment that would hold up to a high degree of punishment, but yet also remain flexible. Reavlin decided to launch his own martial arts gear company, naming it Revgear, a play on his last name. "I felt like it would be a cool industry to be in," he said. "I felt there would be a lot of other people who would want the same equipment." (more…)