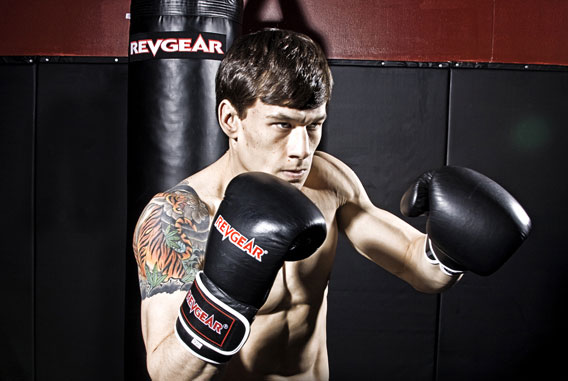 Bantamweight Battle Royale - Bowles Vs. Mizugaki
Brian Bowles (LEFT) and Japanese fighter Takeya Mizugaki (BELOW) are set to clash at UFC 132 this Sunday. Bowles is looking to get back in contention for the UFC bantamweight title, which he once held but he'll have to defeat Mizugaki first. Both fighters will be wearing Revgear for this fight.
Bowles (9-1) lost to current champion Dominick Cruz in 2010, and has since dealt with a broken hand and then a broken foot that kept him out of the cage for almost a year.
Bowles made a strong comeback though, submitting Damacio Page in his return to action at UFC on Versus 3 in March. Now he'll face another tough opponent as he looks to get back in the race for bantamweight belt.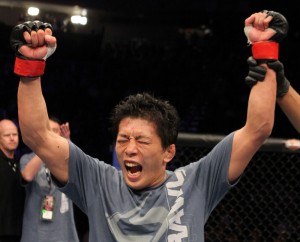 Mizugaki (14-5-2) has his eyes on preventing Bowles from regaining the title. Mizugaki, has had a taste of the top contender's spot in the bantamweight division, and will get closer to that again if he can get past Bowles in July.
Mizugaki had this to say to the UFC this about his opponent:
"He has an ability to finish the opponent both standing and on the ground. So I believe he is simply a very dangerous fighter."
Bowles had this to say to the UFC this about his opponent:
"I think he's one of the toughest guys in the weight class. Maybe he doesn't win all his fights, but he's just a physically tough guy, and I'm looking for a tough fight."
It should be a great fight, good luck to Takeya and Brian.
What fighter do you think will benefit most from a win in this match-up?